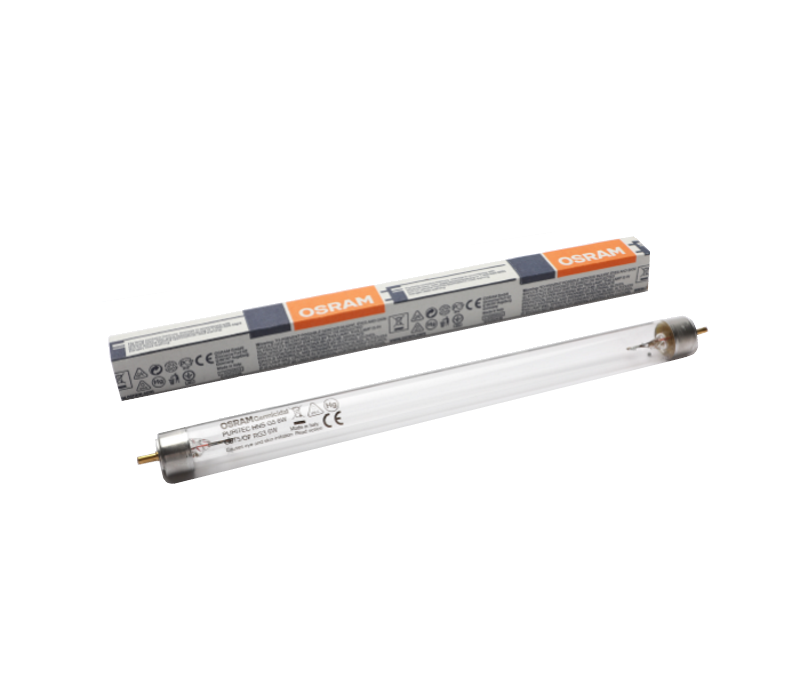 RayQueen JHS-400 / JHS-400S - Germany OSRAM 6W Sterilization Lamp
Availability: In Stock
Brand:

RayQueen

Product Code:

RQ-P001
In order to keep 99.9% sterilizing power, it is recommended to change the UV Lamp every 6-12 months. When you find that the two ends of the electrode that appear dark or glitter phenomenon, please replace the new UV lamp as soon as possible to ensure the best disinfection performance.
Product Features :
Germany OSRAM 6W Sterilization Lamp: This spart UV Lamp is compatible with RayQueen JHS-400 / JHS-400S Multi-Purpose UV Sterilizer. It is able to eliminate 99.9% of harmful bacteria including Salmonella, E.Coli, Pseudomonas aeruginosa and Staphylococcus, which has been validated by Korea Testing and Research Institute.
How to change new UV Lamp?
Hold the edge of UV Lamp by hand and turn it about a half. Then you can take it out through the crack in the socket and replace it with a new one