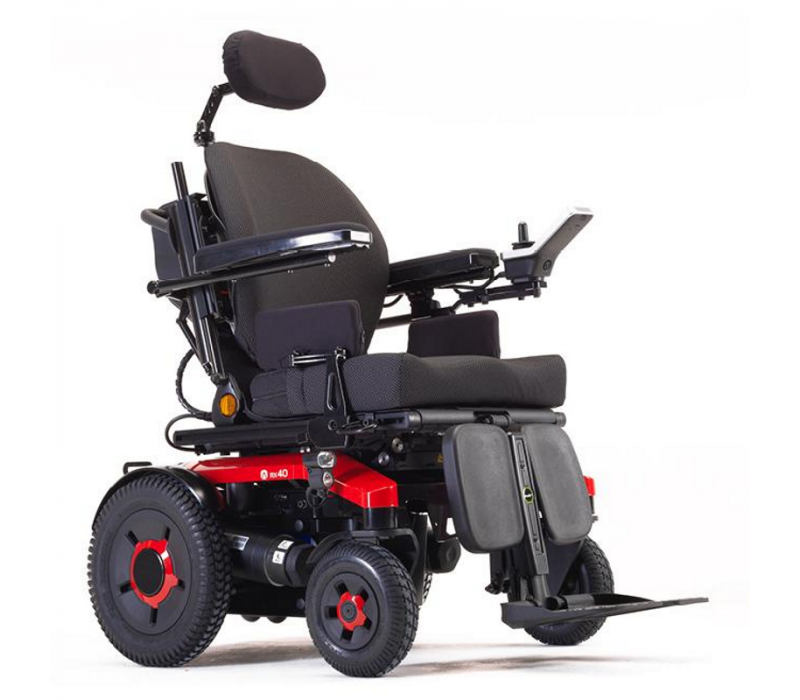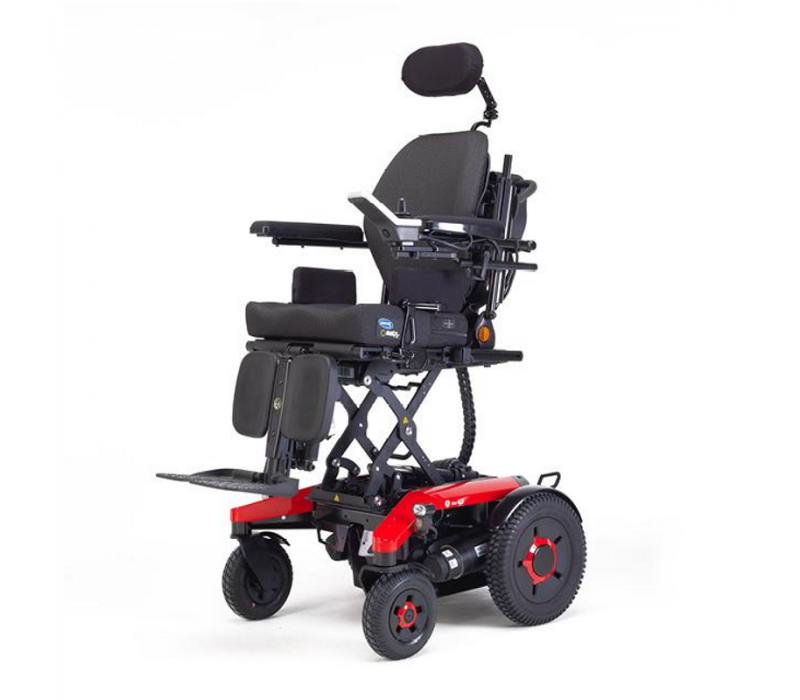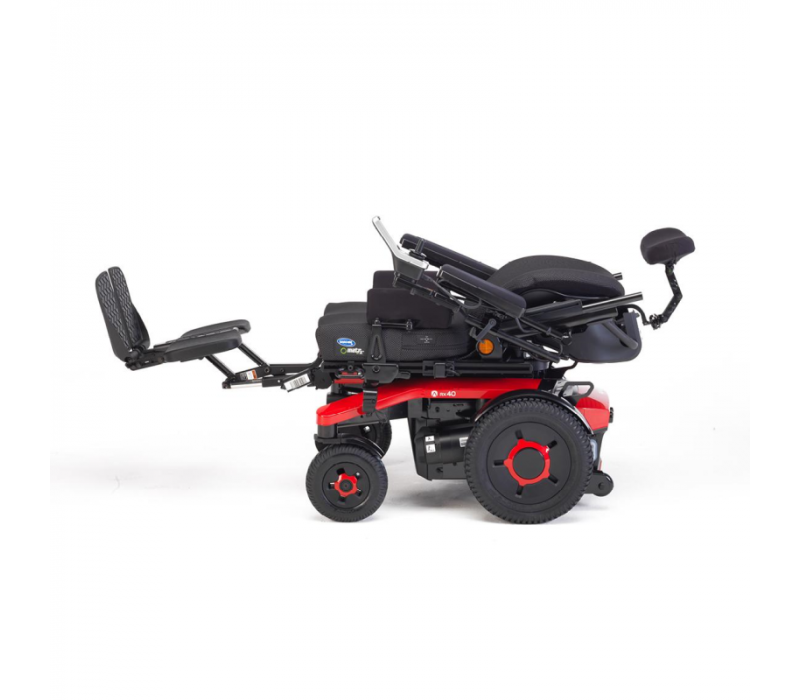 Invacare AVIVA RX Power Wheelchair
Availability: Pre-Order
Brand:

Invacare

Product Code:

Aviva RX
Go Wherever, Whenever. The new AVIVA RX rear wheel drive family has been designed to offer a high feature set of options, that have been blended with new technologies and elegant design, to provide maximum comfort and control when driving both indoors and out.
The AVIVA STORM RX is targeted for users who travel outdoors but also need the manueverability for indoors. It is intuitive to drive and is an easy transition for people that move from a manual wheelchair to a power wheelchair.
Key Features :
Narrow base, starting at only 22" (46cm) wide
Impressively low seat to floor height of 16.5" (42cm)
Ultra Low Maxx high end seating system: The AVIVA RX has an impressively low to seat to floor height to allow closer access to table and chairs.
LiNX Interface & LiNX G-Trac technology: The integrated digital gyroscopic technology gives a smooth and extremely stable drive experience with exceptional stability. This makes a world of difference when using alternative control inputs on the chair. This new technology also keeps the chair on its intended path without the need for tweaking the control direction.
Unique patented CTC suspension: Hills, slopes, rough terrain - tackle it all with ease thanks to our unique patented CTC Suspension. providing great control, fantastic traction and ultimate comfort. The suspension can be easily changed from hard to soft to suit various needs. A bit like a ball and socket joint, the suspension allows the base to move in all directions and absorbs the movements to offer a smooth ride.
Insight Inspired Control System: Invacare's LiNX Control System uses Smart Technology to redefine mobility. Easily configurable and modifiable. User-friendly, with wireless programming, enhanced drive and so much more.