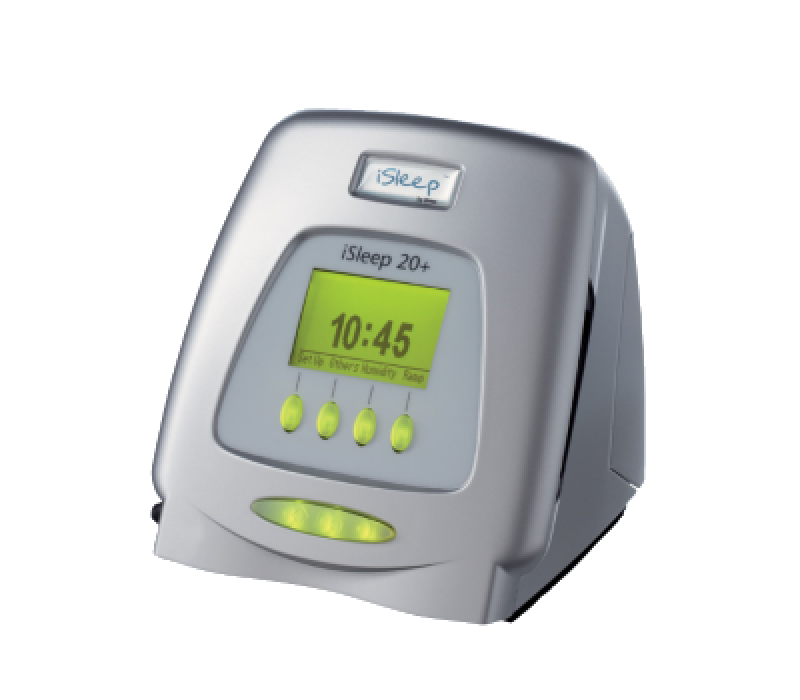 BREAS iSleep 20+ with eAdapt CPAP
Availability: Pre-Order
Brand:

Breas

Product Code:

iSleep 20i+
Breas iSleep 20+'s advanced high-performance, sophisticated CPAP designed for easy use at home. Thanks to advanced eAdapt technology, patient comfort is enhanced significantly.
Key Features :
Built-in, continuous analysis of therapy to help clinicians quickly decide if the prescribed pressure setting results in optimum patient care
Optional heated humidifier with adjustable upper airway humidification for increased compliance
Product Specification :
Operating Pressure Range: 4 to 20cm H2O
Ramp Time: 5 to 60mins
Unit Input Range: 100-240V, 50-60Hz
Sound Pressure Level: less than 30dBA
Nominal Dimensions: 17.3cm x 17.2cm x 20.1cm
Weight: 1.9kg
Country of Origin: Sewden
Accessories and Product Warranty :
Standard masks and accessories are included. If you need other accessories, please contact us before you purchase.
2 years warranty after purchase. We warrant the product to be free from defects in materials and workmanship in the first year after purchase when used normally, but maintenance costs will be calculated separately in the second year.
All accessories are consumables, and not including maintenance.
A free of charge Oximetry Test Report will be provided once a year.